Born and raised in British Columbia, I received: a degree in Business and Economics from Simon Fraser University (SFU), a diploma in Marketing/Business from the British Columbia Institute of Technology (BCIT) and a Real Estate Appraisal Diploma from Langara College (LC). I am also a Registered Relocation Specialist (RRS), helping people from across the country find that perfect home.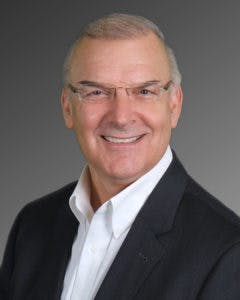 I have lived in a few B.C. towns over my 39+ years but have called the "Tri-cities" my home since 1987. My three children and I have enjoyed the wonderful school system, the people and the great variety of recreational opportunities in this beautiful area of Greater Vancouver.
I keep in shape with good nutrition, hiking, biking, playing 'oldtimer' hockey and lots of yard work! I find good health necessary to handle the demands of the real estate industry "expend energy to get energy".
I enjoy being a part of community activities and have done charity work through the Children's Miracle Network, Heart and Stroke foundation, Re\Max's annual Blanket Drive as well as helping out with minor sports.
I have been involved in municipal zoning planning sessions and know my way around City Hall.
I have been in the real estate industry for over 24 years. Starting with NRS Block Brothers Realty in 1992, and then joining the fantastic realtors at RE/MAX All Points in 1996. I love the energy and camaraderie of this office – not to mention the great geographic positioning.
I have consistently achieved the MLS Medallion Club award (Greater Vancouver Real Estate Board top 10%), RE/MAX 100% Club, RE/MAX Executive Club and RE/MAX Presidents Club awards as well as our office's Top Ten.
Your home provides you with comfort, financial security and cherished memories. Your selection of the right house is important to maximize these. To this end, I am committed to providing you with informed, competent, friendly representation. I take care of my reputation and my reputation takes care of me. Check out my many letters of recommendation.